Melinda Bollinger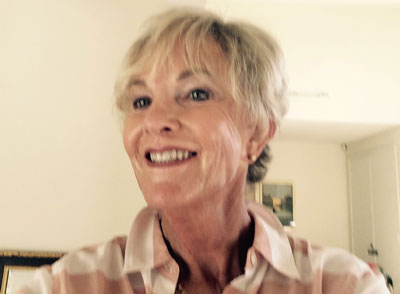 Melinda Royer Bollinger has always felt "very connected to the Notre Dame family." It's no wonder she feels this way. She is a graduate of Notre Dame High School, Belmont (NDB)class of 1958, and attended the College of Notre Dame (CND) for two years. Her mother went to Notre Dame High School, San Francisco with Sr. Catherine Julie Cunningham, and her grandmother, who lived one block from Mission Dolores, ran the cafeteria there. Her grandmother told Melinda that the Sisters would always take care of her, and after Melinda's father died young, the Sisters helped keep Melinda and her sister on a good path.
Melinda enjoyed her years at NDB and CND and she still meets regularly with a group of friends from high school. She also continues her charity work with various children's organizations, and enjoys traveling, and spending time with her four sons and five grandchildren.
The Sisters provided Melinda with an excellent academic education and instilled in her values and a sense of responsibility. Melinda has never forgotten the Sisters or the strong Catholic education she received from them, which is "so needed in today's world." That is why she has chosen to remember the Sisters in her trust. "The Sisters are pretty special women," Melinda says with a smile, "I owe them a debt of gratitude."
Gifts from Your Will or Trust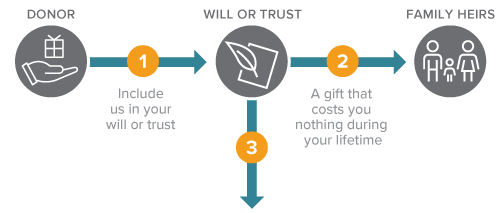 How It Works
Include a gift to Sisters of Notre Dame de Namur in your will or trust. (Here is sample language for your will.)
Make your bequest unrestricted or direct it to a specific purpose.
Indicate that you would like a percentage of the balance remaining in your estate or trust, or indicate a specific amount.
Tell us about your gift so we may celebrate your generosity now.
Important Related Topics
Benefits
Your assets remain in your control during your lifetime.
You can modify your gift to address changing circumstances.
You can direct your gift to a particular purpose (be sure to check with us to make sure your gift can be used as intended).
Under current tax law, there is no upper limit on the estate tax deduction for your charitable bequests.

Please click here to let us know if you have already included Sisters of Notre Dame de Namur in your estate plan or if you are considering doing so. Thank you.
Next
Contact us so we can assist you through every step.